G3 LIFE APPLICATIONS INC.
Join us for our 8th Annual Fundraising Gala!
During this amazing evening, not only will our guests be exposed to our youth impact, we're hosting a silent auction, award recognitions, live music, and more!
Not only do we want to raise awareness of our organization we want to recognize and honor unsung heroes and supporters of our many programs, as well as, recognize mentors and supporters locally here in the Tampa Bay Area.
This is our opportunity to celebrate our partners and the impact that the G3 Life Application program has and will continue to make within our community.
G3 LIFE APPLICATIONS, INC.
G3 Life Applications, Inc. is a 501 (c) 3 non-profit holistic mentoring organization that focuses on training, motivating, and empowering our youth by cultivating the Spiritual, Mental, and Physical attributes and qualities of ALL of our participants.
Our goal is to not only make a difference in their lives now but to establish a transformational change that they will take into their future, not only impacting their lives but the lives of those they encounter.
G3 members have access to an array of programs and physical activities that cater to their interests. Our Programs are curated and managed by experienced instructors with strong interpersonal skills and a desire to provide services to all, especially inner-city youth. Our program curriculums are twofold providing hands- on instruction with detailed knowledge-based content and elevating their exposure to real-life applications while increasing their academic and physical acumen, with the ultimate goal of leading to prolonged success in life and their future careers and endeavors.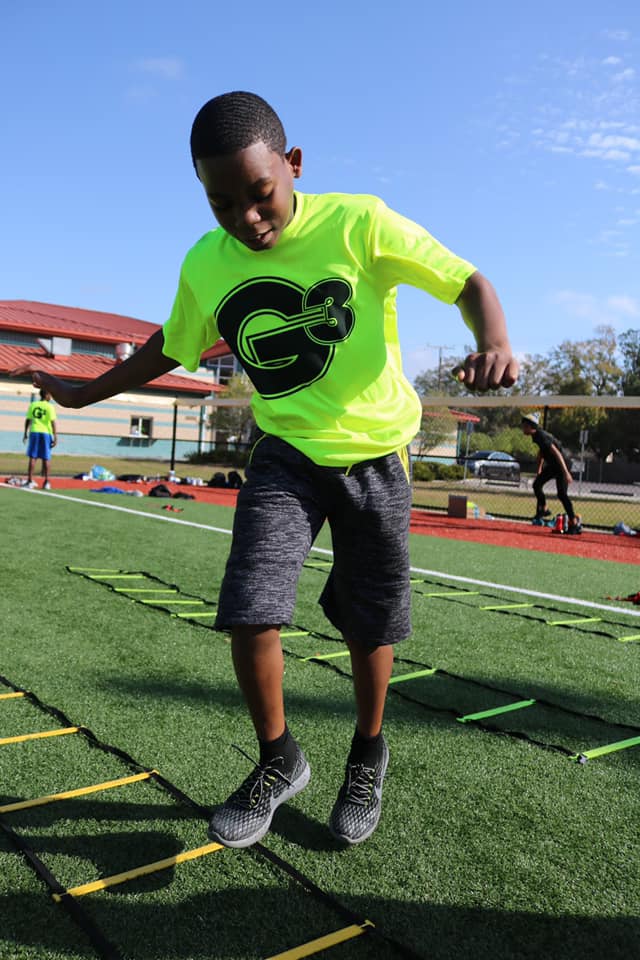 WANT TO LEARN MORE ABOUT G3?
CLICK THE VIDEO TO GET TO KNOW G3!