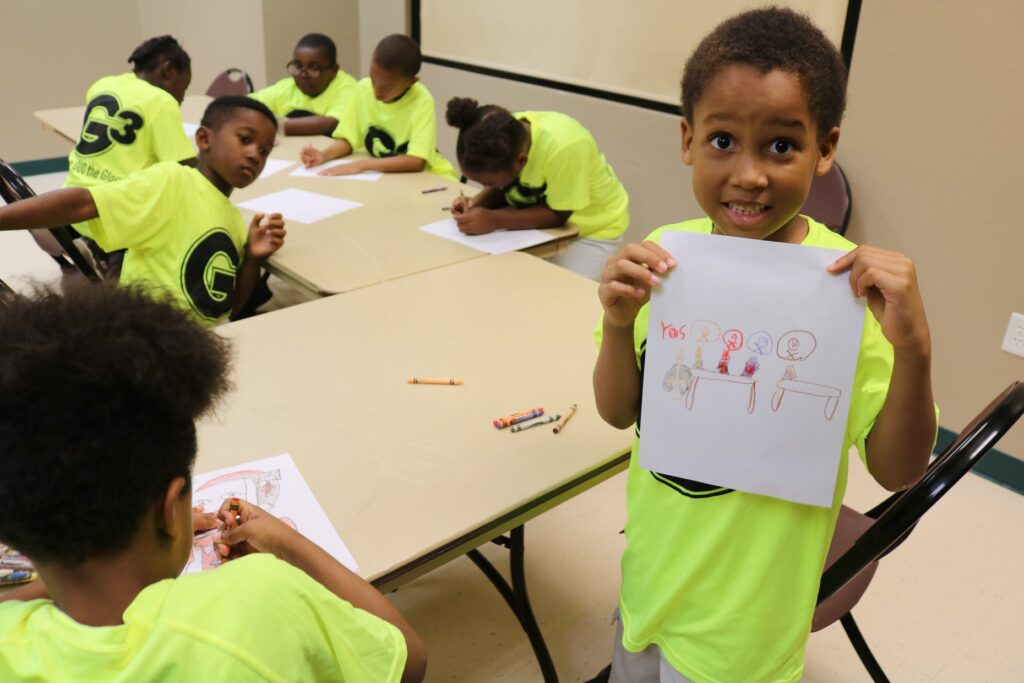 Literacy Program
The G3 Literacy Program is designed to help children from grades 1-8 become better students and focus on the immediate goal of attending high school. It often becomes hard to help students "catch up" once they've been left behind, so this program focus on the proficiency they need right now while trying to make sure that each of them is staying ahead. We focus on improving their reading, writing and math skills to build their basic knowledge. We instill confidence in them at an early age by building on the aspects they already know and like. And once they believe in themselves they're encouraged to take on more challenging classes and be more than they're used to seeing in their peers and other close influencers.
Program Highlights
Improve reading comprehension skills
Engaging Classroom Instructions
Students identity and associate literacy with real experiences
To equip them with the skills necessary to read effectively and at a faster pace while developing a love for
reading.